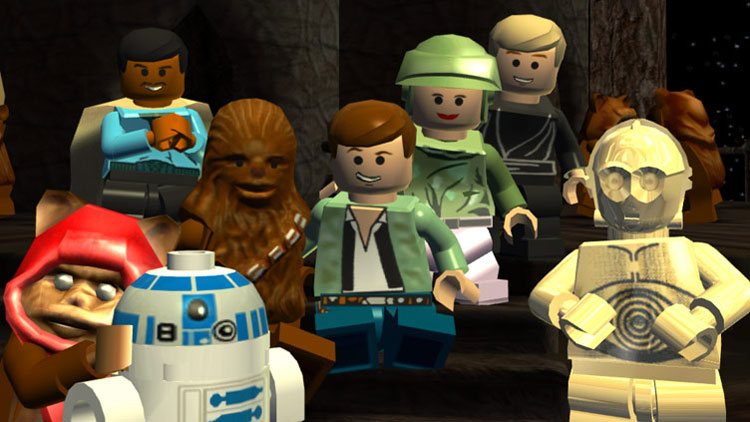 It's here, and it's as awesome as ever! It's shinier than before, which is nice. The controls have changed slightly from before in that you can no longer do a double-jump/in air roll and draw your lightsaber when running into battle (it immediately performs the slam manoeuvre now). Which is a shame because that was sweet and oh so satisfying.
But you can drive round in little cars…
(I was going to put a video here of the little car in the mos eisley "hub" of the little car outside, but I can't find one on youtube)

Now I kid you not, this is one of available achievements.
There's a trailer in the game for the next slice of Lego video game fun.
Lego Indiana Jones Grrrrreat.
Start Slide Show with PicLens Lite